Notice: 2011 Stinkbug threads have been merged into this odoriferous topic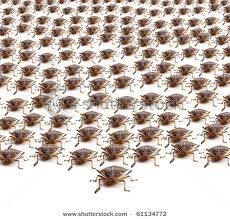 The Definitive STINKBUG Primer: Courtesy of the Audubon Society (PVAS)
Many of you have asked for documents presented at the stink bug lecture by
Dr. Tracy Leskey
on Wednesday, February 9th. She has generously agreed to let us post the "Biology of the Brown Marmorated Stink Bug" powerpoint and a copy of the Pyramid Trap Construction" details. Thanks for joining us at the lecture, and many thanks to Dr. Leskey for sharing these resources! Here are those documents as well as some other links to information about stink bugs.
The Potomac Valley Audubon Society and the National Conservation Training
Center are co-sponsoring a presentation about the Brown Marmorated Stink
Bug the evening of Wednesday, February 9.
The program will be held at NCTC at 7:00 p.m. in the large Byrd Auditorium in
the Entrance Building.
Admission is free and anyone is welcome to attend.
The presenter will be Dr. Tracy Leskey, entomologist at the U.S. Department of
Agriculture's Appalachian Fruit Research Station in Kearneysville.
Dr. Leskey and her colleagues at the Research Station are in the forefront of
research into the Brown Marmorated Stink Bug, and she co-chairs a special USDA
working group that is trying to find ways to respond to the problems the insect
poses.
Native to China, Japan, Korea, and Taiwan, the Brown Marmorated Stink Bug was
apparently introduced into the U.S. in eastern Pennsylvania in the late 1990s.
Since then, it has become firmly established throughout the Middle Atlantic
region and is rapidly spreading to other parts of the country.
First thought to be simply a nuisance, the insect has quickly proven to be an
increasingly serious agricultural pest that is capable of causing widespread
damage to fruit and vegetable crops. Fruit growers in the Eastern Panhandle
have been particularly hard hit over the past couple of years.
For more info, see the original thread
HERE
.